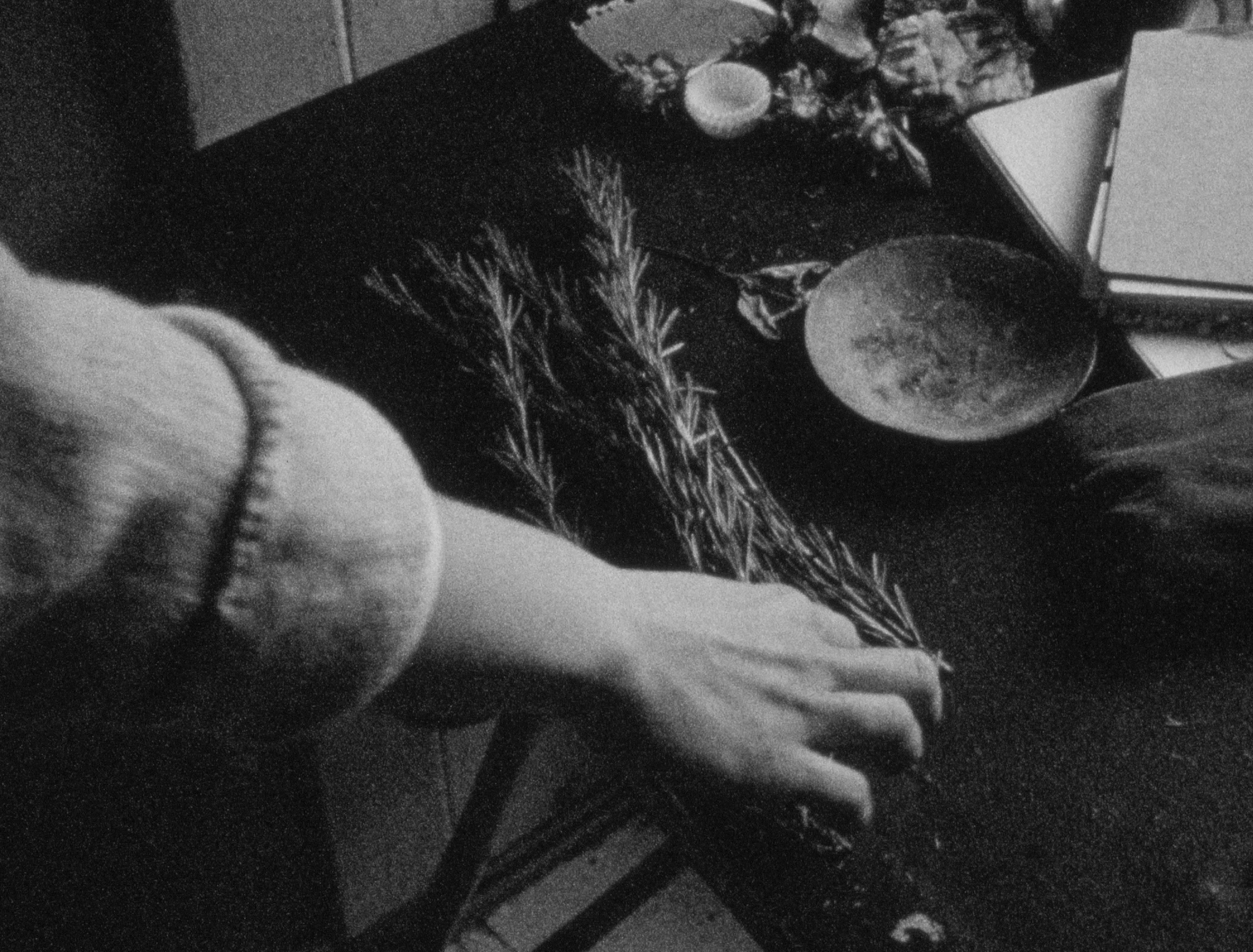 FRAUENFRAGMENTE: Galila

9:05 Min
DCP 1:1.33
Super8 digital transfer, SW
DE, 2019
SYNOPSIS
de/en

GALILA ist das Fragment einer jungen Frau, die ihren ganz eigenen Kopf hat. Nach dem Studium in Münster arbeitet Galila seit einiger Zeit in der Spitzengastronomie in Berlin. Sie lebt immer noch inoffiziell zur Untermiete in einer Substandard-Wohnung. Dort hat sie sich ihr ganz eigenes Reich geschaffen, aber ihre prekäre Mietsituation belastet sie zunehmend.

GALILA is a fragment of a young woman who has a mind of her own. Rebellious, honest and incredibly warm. Working in top gastronomy in Berlin for some time now, she still lives unofficially in a substandard apartment, her very own empire.


CREDITS

Regie, Konzept, Schnitt: Sophie Gmeiner
Kamera: Simon Dallaserra
Protagonistin: Galila Khorshid
Entwicklung: ANDEC Filmtechnik Berlin
Scan: Kornmanufaktur



FESTIVALS

Diagonale, Wettbewerb Kurzdokumentarfilm, 2020
VIS Vienna Shorts, Austrian Competition, 2020Cinema Next, Tour Innsbruck, 202054. Internationale Hofer Filmtage 2020
KFFK Kurzfilmfestival Köln N°14 (Sektion Fokus) Achtung Berlin Filmfestival 17th edition 2021 Cinema Next, Tour Wien, Salzburg, Innsbruck, 2021 Dotdotdot Open Air Kurzfilmfestival, Wien, 2022,
Klein und Haarig Festival, Germany, 2023