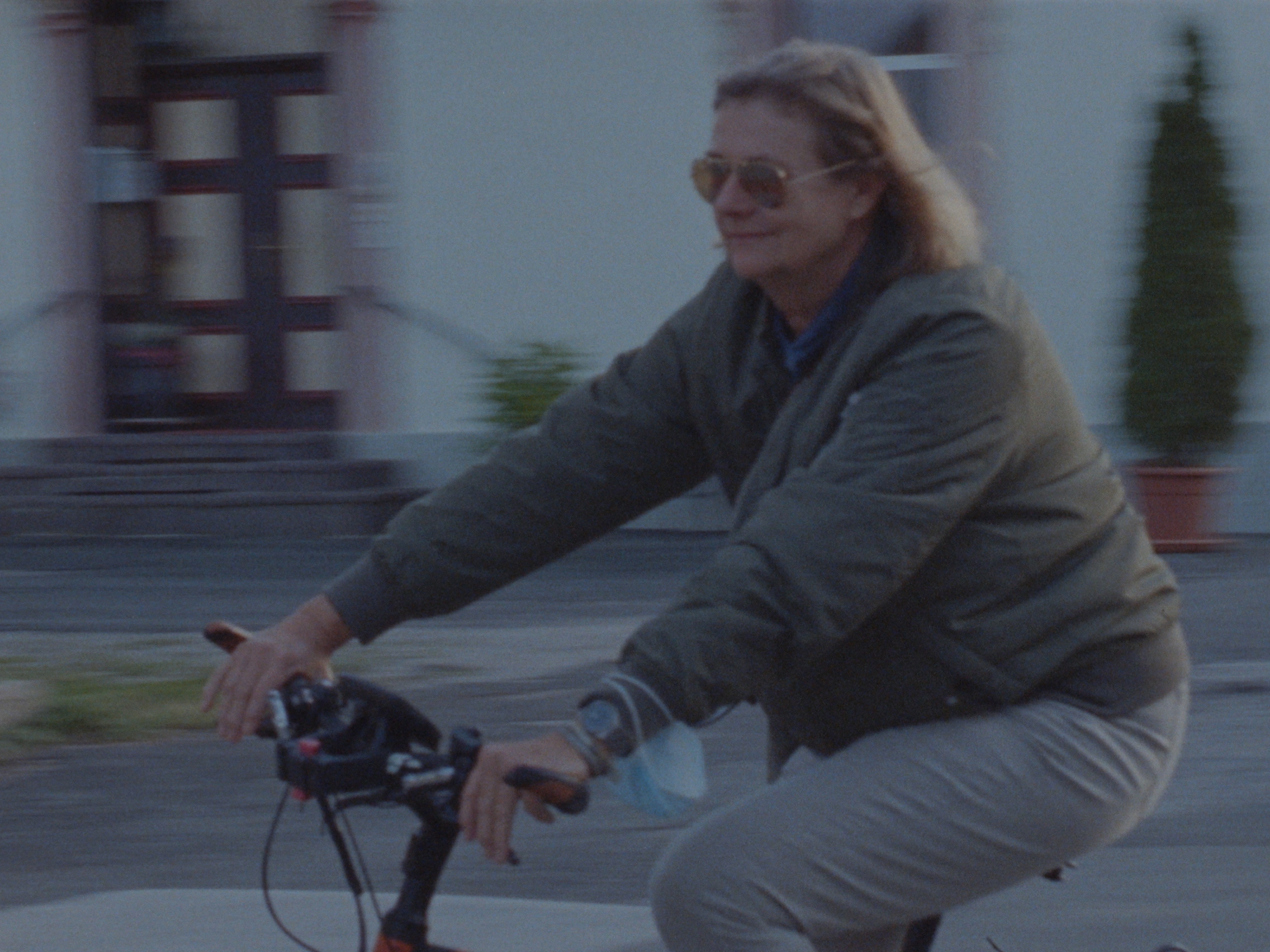 FRAUENFRAGMENTE:
Gini und Resi

43:35 Min
DCP 1:1.33
16mm + HD (Iphone)
DE/AT, 2020
SYNOPSIS
de/en

Nachdem Resi (59) ihr Leben trotz geistiger Behinderung großteils autonom führen konnte, wohnt sie seit ein paar Jahren im örtlichen Altenheim ihrer Heimatgemeinde Kössen, Tirol. Die unkonventionelle Gini (61) ist Resis Schwester und Sachwalterin, aber auch ihre engste Verbündete. Der unverwüstliche Humor hält die zwei Schwestern zusammen. Dabei hätte es im Leben beider allen Grund gegeben, den Mut zu verlieren.
Im Frühjahr 2020 starb Resi an den Folgen einer Corona-Infektion.


After Resi (59) was able to lead her life largely autonomously despite her mental disability, she has been living in the local retirement home in her hometown of Kössen, Tyrol for a few years now. The unconventional Gini (61) is Resi's sister and guardian, but also her closest ally from the family. Their indestructible humor holds the two sisters together, even though there would have been every reason to lose heart.
In March 2020 Resi died of corona disease.


CREDITS
Regie und Konzept: Sophie Gmeiner
Darstellerinnen: Regina Gmeiner, Teresa Gmeiner
Bildgestaltung: Simon Dallaserra
Schnitt: Sophie Gmeiner, Simon Dallaserra
Dramaturgische Beratung: Nils Schröder
Sound Design und Musik: Oskar J. Mayböck
Gefördert von:
FESTIVALS
Diagonale 2021, Wettbewerb Kurzdokumentarfilm
Frame Out Open Air Cinema 2021
Cinema Next 2021, Tour Innsbruck
55. Internationale Hofer Filmtage 2021
Film Festival Bozen 2022
dokumentarfilmwoche Hamburg 2022
Moldox International Documentary Film Festival for Social Change, Moldavia 2023
70th Martovski Festival Belgrad (Serbien) 2023
PREISE


Bester Kurzdokumentarfilm, Diagonale 2021